WELCOME
NURU
CENTRAL
WHERE PLEASURE RESIDES
GRAND CENTRAL AREA
HIDDEN GEM

NURU MASSAGE NYC
We are the leading destination for an unforgettable Nuru Massage in New York City. If you are in Midtown Manhattan, we are right there, in the Grand Central area. Come by for a sensual body massage session that will stimulate all of your senses.
Your Oasis of Relaxation in Manhattan, New York
Searching for an indulgent and blissful escape from the bustling streets of Manhattan? Look no further! Nuru Central is your premier destination for a sensational massage experience. Nestled in the heart of New York City, our massage salon for men offers a range of exquisite services that will leave you feeling rejuvenated, revitalized, and ready to conquer the world.
Our highly skilled masseuses are professionally trained therapists. Only such masseuses are capable of They are dedicated to providing a truly pleasurable experience that will leave you refreshed and rejuvenated.
Immerse yourself in the ultimate sensual massage experience. We offer an array of sensual body-to-body massages, including Nuru Massage, Erotic Massage, Four Hands Massage, Intimate Grooming, and more.
For the full range and descriptions of our massage sessions, you can check out the Services page or just keep reading, further down you'll find a brief description of each of our services.
While we provide a wide range of body massage sessions, we specialize in the art of Nuru Massage, a centuries-old Japanese technique that intertwines sensuality and relaxation to create an unparalleled experience.
The Art of Nuru Massage
Nuru Massage is an ancient Japanese art form that combines body-to-body contact with the use of a special Nuru Massage gel. Our beautiful masseuses will use that gel to cover your entire body. That will create even more bodily sensations and a unique tactile sensation as the girl starts pressing her firm breasts against your erogenous zones. Relaxing music will add a special twist to the fun.
Nuru Central is not a traditional massage therapy salon. We don't provide routine full-body massage, we deliver an utterly relaxing Nuru Massage or an Erotic Massage by harnessing unique techniques to create an extraordinary sensory journey that stimulates your senses and unlocks deep relaxation.
NURU MASSAGE NYC
New York City is a special place with a fast pace of living and excessive amounts of stress at times. Such conditions can't be countered by a simple Body Rub or even a Full Body Massage (and other professional massages), they call for special treatment. The NYC treatment, as we put it. NYC sign next to the names of the sessions signifies that the sessions are specifically tailored for NYC men – busy, adventurous, and fun-loving individuals who appreciate female anatomy and like to keep things private.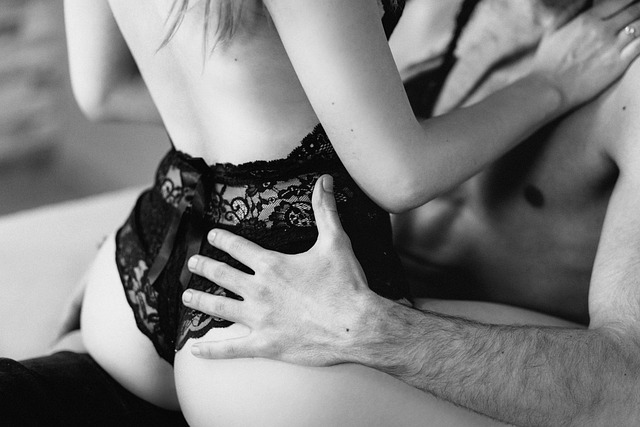 Ultimate Sensual Massage Experience
 Our diverse range of services is tailored to cater to your unique desires and preferences. Allow us to take you on an unforgettable journey through the realms of pleasure and serenity. Below you'll find a brief description of each of our services. We also have a dedicated page for each service where you can learn even more.
A masseuse is applying a special Nuru gel all over the man's body and slides on top of him providing the single most transformative blend of healing and intimacy. It's a must-try for everyone who wants to discover the depths of sensuality.
Experience the ultimate body-to-body connection with a natural nuru gel applied all over your body to create a frictionless glide, tantalizing your senses and transcending you to a state of pure ecstasy.
Erotic Massage in New York is an exceptionally arousing and voluptuary experience with lots of intimate teasing to stimulate all of your senses. If you love erotic massage, this one is for you. Indulge in a seductive exploration of your body's sensual pathways, as our talented therapists use their skilled touch to awaken your deepest desires.
Two girls massage a man providing an erotic experience and giving him 200% satisfaction. Unleash your desire. Get two girls to double the fun! Four Hands Massage Double the pleasure, double the bliss. Allow two of our skilled masseuses to synchronize their movements, guiding you into a realm of complete relaxation and transcendence.
A man is massaging a girl and giving his best moves as she melts in sweet ecstasy. Switch Roles Massage Unleash your inner desires and explore the captivating world of power exchange. Allow our skilled therapists to guide you through a journey of surrender and domination, tailored to your specific preferences.
A truly intimate grooming experience in NYC. Stop growing a national forest in places where it doesn't belong  Come see our girls for a perfect intimate grooming session.
Intimate Grooming Revel in the luxury of our Intimate Grooming service, where our expert aestheticians attend to your every need, leaving you feeling refreshed, confident, and impeccably groomed.
For men who have fetishes, be it a foot fetish, a leather fetish, or a special affection for playing with toys. Burning desire won't let go? This is the session for you. Taboo Massage For those seeking an exhilarating escape from the ordinary, our Taboo Massage offers a tantalizing blend of sensuality and exploration, where boundaries are pushed and inhibitions are set free.
FAQ – Frequently Asked Questions
1. What is Nuru Central?
Nuru Central is a premier massage salon for men located in Manhattan, New York. We specialize in Nuru Massage, an ancient Japanese technique that combines sensuality and relaxation for an unmatched experience.
2. What is Nuru massage?
Nuru massage is a traditional Japanese technique that involves body-to-body contact, using a special gel for a frictionless glide. It aims to relax the body and provide an intensely pleasurable experience.
3. What services does Nuru Central offer?
At Nuru Central, we offer a range of indulgent services, including Nuru Slide Massage, Erotic Massage, Four Hands Massage, Intimate Grooming, Switch Roles Massage, and Taboo Massage.
4. Who are some of the captivating masseuses at Nuru Central?
Our enchanting therapists include Nina, Tara, Sofi, and Elsa. Each of them possesses unique skills and charms to guide you on a journey of relaxation and pleasure.
5. How can I contact Nuru Central?
To reserve your appointment or inquire about our services, you can give us a call or send us a text message.
6. What are the rates at Nuru Central?
We offer a variety of packages to suit your preferences and budget. You can find detailed information about our rates on our website.
7. Is Nuru Central a reputable salon?
Yes, Nuru Central is a reputable massage salon for men in Manhattan, New York. We prioritize professionalism, privacy, and discretion to ensure a delightful and therapeutic experience for all our clients.
Experience Nuru Massage NYC at Nuru Central
Contact Us
Your journey to unparalleled relaxation starts with a simple click. Contact our friendly team to reserve your appointment 
Embrace the Ultimate Indulgence at Nuru Central, where sensory delight and tranquility converge to create an experience like no other. Unwind, rejuvenate, and embark on a journey of self-discovery as our skilled therapists create an unforgettable experience with their soft hands (and other body parts). Indulge in the opulence of our services, explore the profiles of our captivating masseuses, and let us transport you to a world of pure pleasure. Let all the stress melt away. Your oasis of relaxation awaits.
Note: Nuru Central is a reputable massage salon for men located in Manhattan, New York. We strictly adhere to professional boundaries and maintain the highest standards of privacy and discretion. Our services are solely focused on providing a blissful and therapeutic experience to our esteemed clientele.
Meet the Girls
We understand that the skill and charm of our masseuses play an integral role in creating a truly exceptional experience. Allow us to introduce you to our enchanting girls who are waiting to transport you to a world of pure delight
Nina

23 yo, 5"7', 110 lbs, 32B

With her incredibly delicate touch and alluring presence, Nina will guide you on a journey of deep sensuality and ultimate relaxation

Tara

22 yo, 5"5', 115 lbs, 34B

Let Tara's mesmerizing beauty and intuitive touch envelop your senses, as she takes you on an enchanting voyage of intense pleasure

Sofi

24 yo, 5"8', 125 lbs, 32C

Surrender yourself to the magnetic aura of Sofi, as she effortlessly melts away your stress and replaces it with waves of calm and tranquility

Elsa

25 yo, 5"9', 125 lbs, 34C

Indulge in the irresistible allure of Elsa, whose magical hands will transport you to a realm of pure enchantment and unwavering bliss
RATES
Below are some sample rates to give you a general idea. For the full list of prices and sessions, check out the
RATES
page
Contact Us
Your journey to unparalleled relaxation starts with a phone call. Contact our friendly team to reserve your appointment
Contact Us